Holy Week: An Emotions Primer (minor scratch and dent)
Emotions are made by God, and they are good! This beautifully illustrated boardbook shows us the various scenes in Holy Week. With every page highlighting a specific emotion related to what Jesus went through in the events leading up to His death and resurrection, little ones will be introduced to a wide range of emotions. 

Children will delight in the beautiful illustrations and learn about basic emotions, such as joy, anger, sadness, fear, and more. And they will become familiar with one of the final chapters in Jesus's story here on earth.

Written by Danielle Hitchen
Illustrated by Jessica Blanchard

Board book: 10 pages
Publisher: Harvest House Publishers (8 January 2019)
Weight: 408g
Dimensions: 17.3 x 2 x 17.3cm
Customer Reviews
25/03/2020
Kerui

Singapore
Lovely Illustrations and Meaningful Content!
Children are often familiar with feelings like happiness, sadness, anger and love. This book introduces more layers of emotions, like surprise, joyful, overwhelmed. Furthermore, it depicts that jesus went through some negative feelings but overcomes it, allowing the little ones to see that all feelings that they experienced are normal. My newborn loves looking at the illustrations while my 4yo enjoys the readings in the book. Definitely a must-have to introduce the days leading up the coming Good Friday to young children!
13/03/2020
Ruth

Singapore
Great for all ages!
I love that this book allows for such versatility of use. I've used it with my 15 month old to tell the Easter story using the emotion prompts. I've also used this with a 3yo and extended learning for older children by reading the recommended Bible passages. I also appreciate how comprehensive this book is in detailing out the journey from Jerusalem to the Resurrection. Most books just focus on the Triumphal Entry, the Cross and the empty tomb. This book included Gethsemane, the Trial, the Passover, the Upper Room discourse!! If you want to introduce Bible stories to your children in a way that is faithful and true to the Bible this is a great resource to have!
17/03/2020
Tiny Seeds Bookshop
Wow, thank you for sharing in detail Ruth! It's so helpful to know how else to extend the experiences related to the book.:)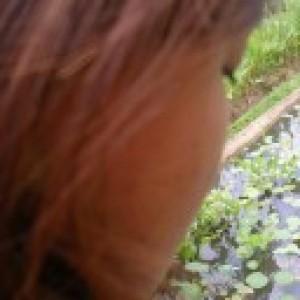 JS
13/03/2020
Jasmine S.

Singapore
It is beautiful, easy to read, and you learn about emotions and Jesus at the same time.
The beautiful illustrations, the sturdiness of the board book, and how it brings us through how Jesus felt at key moments of history
17/03/2020
Tiny Seeds Bookshop
Thanks for your review Jas! May each reading of it continually bless you and your little one. :)